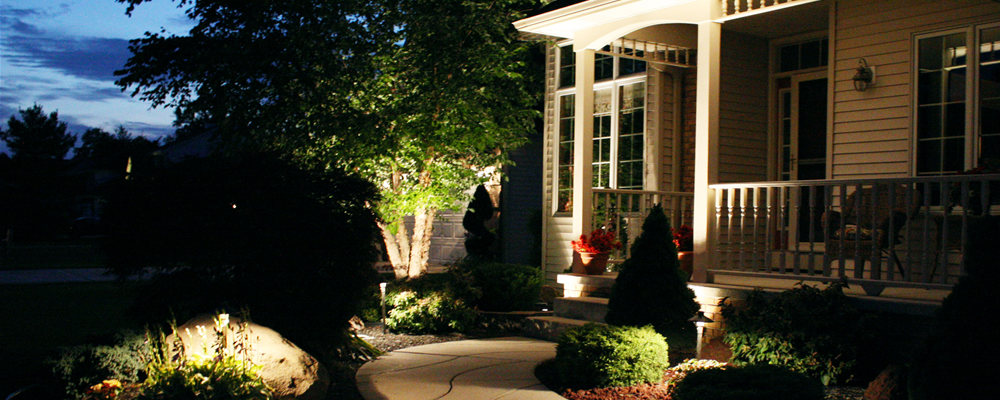 Outdoor lighting maintenance is key
to keeping your lighting system looking and operating at its best. While extensive warranties on our lighting product lines will provide you with a largely trouble-free lighting system, seasons change and plant material grows, which can block elements of the design. LightScapes of WNY will trim and remove extra plant material within reason. Additionally we will change bulbs, clean lenses, adjust timers, and perform any necessary component repair.
Outdoor Lighting Maintenance Programs Offered by LightScapes of WNY
LightScapes of WNY offers annual outdoor lighting maintenance agreements which include the cost of labor for two scheduled visits per year.
Our maintenance programs include, but are not limited to:
Bulb replacement, including LED bulb replacement
Lubrication of electrical contacts where applicable
Minor adjustment of fixtures for refocusing
Lens cleaning
Trimming and minor pruning around fixtures
Cost is determined by size of the property and size of the lighting system. Otherwise you may schedule a tune-up or individual maintenance visit by calling our office at
(716) 857-0222 or filling out the maintenance request form below.
Lighting Maintenance Request Form